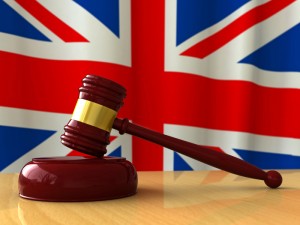 The topic of cannabis legalisation is one unopened can of worms which has many politicians and lawmakers across the UK squirming in their seats: After all, following the successful implementation of reforms across the USA and Uruguay, a steadily increasing number of individuals within the general populace would agree that the benefits most definitely appear to outweigh the disadvantages.
A recent infographic posted on our site really made us stop and think about the potentially huge impact which legalisation of the herb could make on British society…
Cannabis as a cash-crop
70% of the UK's land area is currently devoted to agriculture – but despite the highly developed nature of this island's farming resources, farming is, sadly, an industry in decline…
Less than 60% of the UK's food supply actually originates from British soil.
The amount of people employed in the agricultural sector has fallen by over 30% since the mid-nineties.
Low potential for turning a profit and high entry costs make farming an undesirable undertaking for many.
In such a climate, some innovative farmers are turning to alternative crops to diversify and improve the sustainability of their enterprise: Cannabis, it is hoped by many, could prove to be just the crop to revitalise a dwindling sector, create new jobs and generate billions for the UK economy: And this isn't just a bunch of smoke-blowing either…
Take Colorado, for instance:
In a few short months following the legalisation of marijuana in Colorado, crime has fallen significantly across a number of key categories.
Marijuana sales in Colorado are projected to reach $1 billion in the first year of legalisation alone.
From plant biologists to phytochemists, store managers to sales representatives, a huge number of job openings have now been made available in Colorado.
This is only scratching the surface: If the UK can join the ranks of more liberal locales across the globe and make a positive change toward legalising cannabis, the benefits are expected to be profoundly felt by all, thanks to a number of far-reaching benefits:
Tax revenue in the UK from licencing cannabis could raise anywhere between £400 million and a staggering £900 million.
With legalised cannabis, the UK could save up to £300 million on policing and criminal justice costs.
Cannabis legalisation has the potential to reduce the UK government deficit by up to £1.25 billion: This would give the fastest growing G7 economy (as of 2014) an even greater boost which can only be a benefit for future generations, going forward.
Public support for legalisation is in the green
The stats collated in our infographic show us that:
Over half of the British public support the legalisation of cannabis production
70% of Conservative and 69% of Labour supporters would be in favour of a review of all cannabis policy options.
Currently, around 2 million people regularly smoke cannabis in the UK.
These details paint the picture of a society which is ready to ask some challenging questions about where it stands with regards to cannabis legalisation: One thing is for certain – The UK government will be under increased pressure to make reforms as more and more information mounts up and other, more liberal nations begin to set the pace on the journey toward a greener, more bountiful future.