The Flying Dutchmen (TFD) is more than just another seed company: It is an Amsterdam institution…
Carrying a mighty bounty of genetic treasures in their hold, TFD is a brand which is trusted by many seed collectors worldwide to deliver the goods, every time.
With strict quality control in place and a reputation for reliability, the seeds on offer at TFD are some of the most popular in the world.
Let's take a look at three of the top-selling strains in TFD's treasure trove…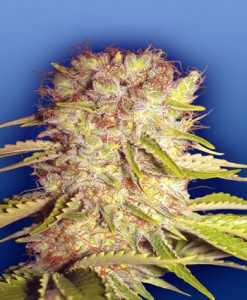 Dutchmen's Royal Orange
When this regal strain was first created, a new benchmark in quality was set, as master breeders from two continents worked together to produce a sweet, resinous masterpiece.
This cross between Skunk #1 and California Orange produces supremely potent results with a heavy-hitting Indica body stone that sends reverberations to the very core of one's being.
This strain's pleasant aroma conjures up memories of boiled candies, whilst the tangy, fragrant citrus notes inherited from its American side create a deliciously refreshing flavour.
Feminized Nepal Kush
This super-premium strain makes a unique addition to any serious collector's seed library: The 90% Indica background tells part of the story, but when one factors in the distinctive Nepali hash characteristics of this one-of-a-kind creation, it is clear that TFD have a sure-fire winner on their hands.
With its highly resinous, heavy yielding properties and its reputation for producing consistent results, Feminized Nepal Kush occupies a special place in the hearts of all hash-strain collectors.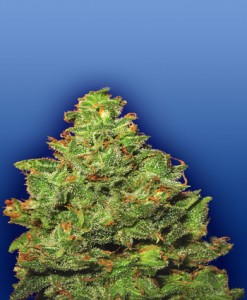 Feminized Edelweiss
For collectors who are on the lookout for something a little bit different from the norm, Edelweiss Feminized is one Indica hybrid which will not disappoint.
This gorgeous strain is named after a famously beautiful alpine flower, due in part to the heavily frosted appearance of its resinous leaves and also the fact that it once gained fame for growing prodigiously in high altitude zones throughout Switzerland.
With an 80% Indica composition, this strain nonetheless packs a hefty Sativa wallop to produce a balanced combination of heavy-hitting body stone and uplifting cerebral effects.
No introduction to Edelweiss would be complete without mentioning its insane potential to produce massive yields: Whilst it is not quite a 'set it and forget it' kind of strain, the remarkable genetics locked within each seed bring colossal quantities of bud into the reach of even novice collectors.