Weed Seed Shop offers collectors the winning trifecta of high quality produce, a wide choice of strains and brilliant value for money.
With so many top-notch strains to choose from at the Weed Seed Shop, knowing where to begin can often prove to be a tricky task…
To help you get a taste of what to expect at the Weed Seed Shop, we've compiled a top three list of some of their most popular strains.
White Widow Feminized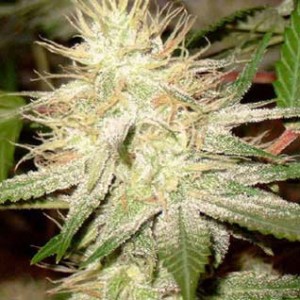 When it comes to legendary strains, the White Widow name is held in high regard as one of the all-time-greats.  This Feminized variety of the Amsterdam coffee-shop staple is known for its prodigious, crystalline, resin-dripping yields and the energising character of its cerebral high.
White Widow Feminized is the cornerstone of any good seed collection, with a whole host of derivative strains out there which can trace their lineage back to this arachnid ancestor.
It might have been around for a long time, but White Widow still has the power to stun and amaze, especially if you've never been bitten by this beauty before.
WSS Skunk Feminized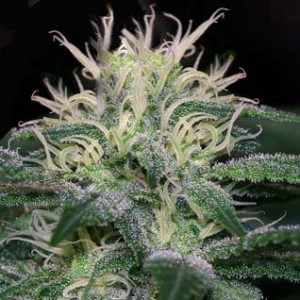 Skunk is an all-time classic strain which has a proven track record among weed seed aficionados: WSS Skunk Feminized is an extremely affordable remix of this legendary strain which doesn't skimp on quality, despite the low price per seed.
This steady-growing strain has a short flowering time and contains the potential to produce very high yields with remarkable ease, making WSS Skunk Feminized perfect for beginners and experts alike who wish to save some cash without compromise.
The distinctively pungent skunk smell is present in this strain, along with the characteristically harmonious mind and body stone which is a hallmark of any top-quality skunk derivative.
 Top 44 Feminized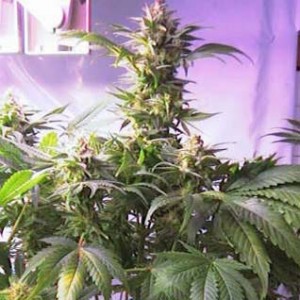 If you are the type of seed collector who likes to have solid, reliable strains in your collection, Top 44 is an essential pick.
Despite being short in stature, this compact strain has the potential for fast flowering and the capacity to produce massive yields, making it a brilliant choice for those with modest means at their disposal.
Top 44 possesses a piquant, citrus-tinged flavour all of its own which will delight the taste-buds as its effects kick in.
Thanks to its high-end Indica heritage, this accomplished all-rounder produces a blissfully-chilled stone which has a remarkable capability to soothe and relax even the most anxious mind.