For frugal cannabis seed collectors, White Label Seeds is one brand which certainly produces the goods at wallet-friendly prices!
As a sister company of the famous Sensi Seeds firm, this trailblazing brand offers some of the most widely respected strains to its customers throughout the globe, at truly rock-bottom prices.
By using simple, minimalistic (but still highly effective) packaging, huge savings are made which can then be passed on to you, the customer.
To get a better idea about the kind of top-quality, great value strains on offer, just take a look at these three popular varieties from White Label Seeds…
Northern Lights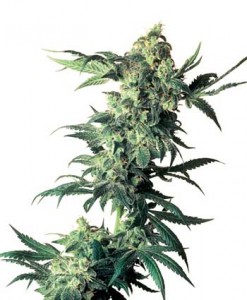 Of all Indicas in the world, few names carry as much weight as Northern Lights…
This heavyweight bruiser of a strain has won a whole host of awards over the years (including the prestigious Cannabis Cup) – so many, in fact, that it is now regarded by aficionados everywhere as one of the most influential Indicas in existence.
The juicy, fruity fragrance of this sweet-tasting, ultra-smooth strain blends with exotic, earthy undertones to create a richly rewarding assault on the senses.
Uplifting, intensely blissful and supremely relaxing, the effects of this potent strain will not disappoint, whilst its short flowering period and compact size make it a favourite for collectors of all calibres.
Snow Ryder Feminised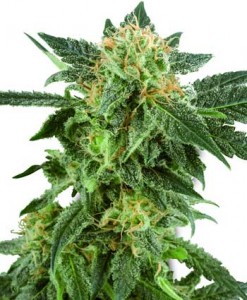 This short-statured, auto-flowering beauty is aptly named: Plants will typically exhibit a thick coating of snowy, resin-laden crystals on their juicy buds, whilst its hard-hitting effects are sure to chill out even the most anxious minds.
With its rapid flowering period and good-sized yield potential, this hardy strain can produce excellent results in temperate climates and indoor environments alike.
Flavour-wise, this strain has a delectable sweetness to it, with a spicy citrus aroma.
Snow Ryder lays it on smooth and heavy with a supremely relaxing full-body stone.
Ruderalis Indica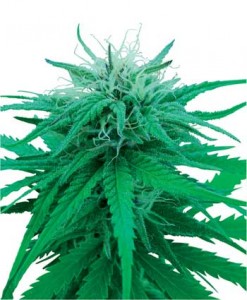 If you like your strains to come as nature intended, this au-naturel variety replicates the properties exhibited by the legendarily robust Eastern European Cannabis Ruderalis plant, throwing in some potent Indica genetics from further afield to beef it up.
As a real 'set-it-and-forget-it' strain, Cannabis Ruderalis can cope with even the toughest conditions in its stride; Factor in the plant's auto-flowering properties and you are left with one of the most beginner-friendly varieties of weed on the planet.
Thanks to this strain's high CBD levels and relatively low THC content, the well behaved C. Ruderalis is perfect for medicinal use, or for those times when a less heavy-hitting variety is required for your collection.