It's no secret that Sensi Seeds possesses one of the most comprehensive, high-quality banks of cannabis genetics in the world: In order to help beginners delve in to this impressive resource, we've compiled a handy guide to three of this breeding legend's most popular masterpieces…
Jack Herer: The 'Champagne of Strains'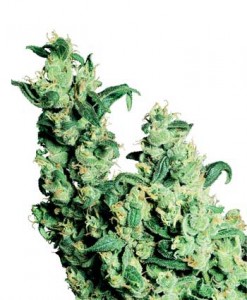 When a strain is named after a revered and much-loved public figure of Jack Herer's stature, you just know that the results must be truly special.  In the same way that 'The Hemperor' was a force of nature – his cannabis namesake is truly a one-of-a-kind strain…
From its sweet, citrus-tinged aroma to its deliciously spicy, peppery aftertaste, this is a complex, truly connoisseur-grade strain whose delicious flavour and unique characteristics are something to be cherished.
The high from this potent hybrid is explosively energising, providing a cerebral hit that allows an individual to maintain amazing mental clarity throughout the whole experience.
From its' lofty highs to the seismic rumbles of its epic, spine-tingling full-body stone, Jack Herer is a truly unforgettable strain that should belong in every seed collection.
Skunk #1: One seriously funky skunk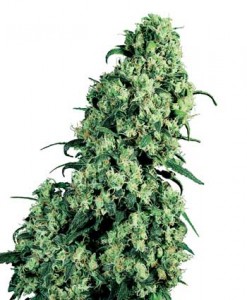 Decades might have passed since Skunk #1 was first unleashed on the world: But, like all true classics, this hardy hybrid just gets better with age.
This popular strain is an incredibly important entry in the vast catalogue of Sensi's creations and as such, it forms the basis of many of today's most heavy-hitting genetic masterpieces.
Skunk #1 earned its stripes thanks to the remarkable combination of highly favourable characteristics which it brought to the table: Easy to manage, highly productive and capable of creating a profound body and mind stone, Skunk #1 is the complete package.
Guerrilla's Gusto: A revolutionary strain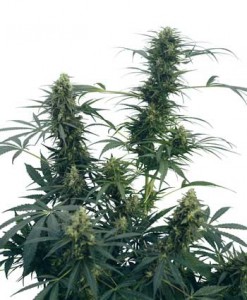 When it comes to tough cannabis genetics, few strains can hold a candle to Guerrilla's Gusto; This 90% Indica has been carefully crafted using an assortment of Indian genetics from both the North and South of the subcontinent: Adding to this mix, the geniuses at Sensi Seeds paired the already impressive resulting plants with some famously robust strains, as well as a few more unusual choices, to create a tough-as-nails super-strain which knows no fear.
From bitterly cold-weather to horrid mould, aggressive insects to poor soil conditions, Guerrilla's Gusto is a true survivor which brushes such challenges aside with ease.
This strain's hardiness pretty much guarantees outstanding results in less than favourable conditions – But this doesn't mean that it is lacking in the potency department: Unlike some of the more hemp-like tough strains that have been developed over the years, Gusto produces hard-hitting results and a pleasantly peppery, spicy flavour.
That's just the tip of the iceberg
We've merely scratched the surface with this summary: Be sure to check out Sensi Seeds library for one of the world's most comprehensive cannabis seed genetics resources.